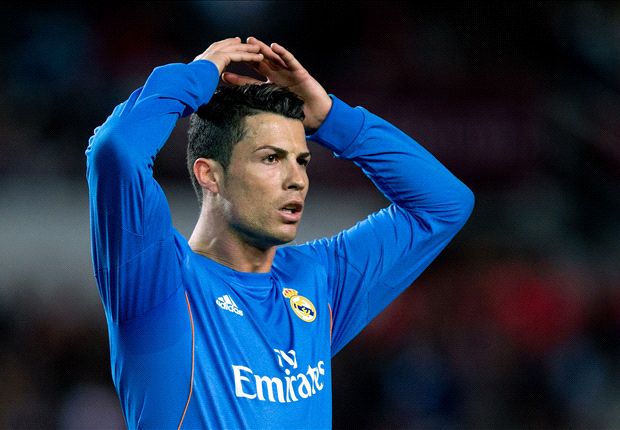 In the space of four days, Real Madrid's title challenge has careered off the rails after defeat at home to Barcelona and now a loss at Sevilla on Wednesday. On Sunday morning, Los Blancos were three points clear at the top. Now they're three off the pace - and they have nobody to blame but themselves.

While Sergio Ramos and Cristiano Ronaldo ranted at the referee after the 4-3 loss to Barca, coach Carlo Ancelotti called for an immediate reaction - and for a while he looked like he'd get it. But Karim Benzema was wasteful in front of goal early on and when Madrid did go in front, through a fortuitous free-kick deflected in off the Sevilla wall, their lead lasted only four minutes. Stuff of champions it was not.

Dreadful defending allowed the home side back in it as Xabi Alonso lost the ball and Dani Carvajal went absent without leave as Sevilla struck on the counterattack through Carlos Bacca.

Still, Madrid seemed stronger. The visitors huffed and puffed in the remainder of the first half but lacked subtelty and showed desperation at times when cool heads and more guile were needed. Gareth Bale blasted over the bar and was berated by Ronaldo, yet the Portuguese later sent a speculative 40-yard effort sailing high, wide and not very handsome. Such selfishness hardly helped.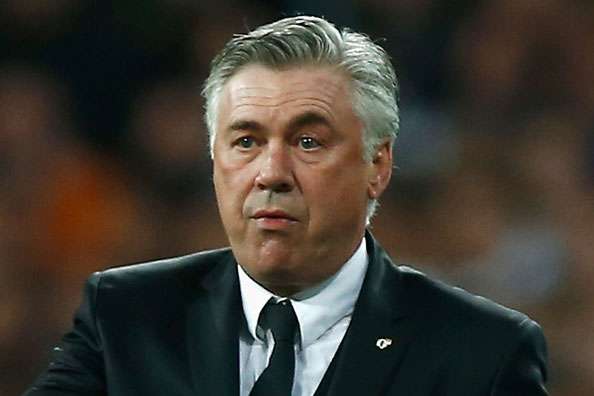 Much to ponder | After 31 games unbeaten, Ancelotti's side have lost two in four days
Ronaldo came close to making it 2-0 but again went for power when a dinked effort would have

worked. Likewise Bale when he had just Beto and a Sevilla defender to beat from a tight angle and hit the ball straight at them. Had he kept his cool, however, the Welshman - in what was arguably his poorest outing since the summer move from Tottenham - could have looked up and seen Marcelo all alone at the back post, screaming for what would have been a simple tap-in.

It's those things that Barca do so well, while Madrid still seem to want to flatten teams with their pace and power. However, when another side matches their intensity and also plays on the break, that can prove difficult. That was the case with Sevilla.

As seen last season at the Sanchez Pizjuan and also at Dortmund in the Champions League last season, Madrid struggle against high-tempo teams and it is in these situations that their weaknesses come to the fore. Xabi Alonso looks lost among the maelstrom and lacks the pace to influence games as he would wish; Luka Modric is less comfortable in highly physical encounters; Ronaldo gets too frustrated too quickly; Benzema still misses more chances than he scores.

And then there's the defence. Marcelo is a great player but more of a wing-back than a natural defender, while Madrid missed the suspended Sergio Ramos on Wednesday and Carvajal's indiscipline and poor positioning will have led fans to the surprising conclusion that Alvaro Arbeloa is actually rather important to this team after all - especially in tough away games when defending is the order of the day.

MADRID LOSE GROUND: LA LIGA AFTER 30 GAMES


To make matters worse, even Diego Lopez looked suspect as Bacca netted what proved to be the winner with 18 minutes left. The Galician goalkeeper made contact with his legs but the ball still ended up in the net. Those saves are bread and butter for Iker Casillas and it would be no surprise to see the skipper back in the team before too long.

That measure may be too late to affect La Liga, however, as it's now Atletico in pole position and Barca (with a significantly easier set of fixtures ahead) just behind them with eight games left.

"We can still win the league," Ancelotti said on Wednesday. "We are three points behind Atletico and two behind Barca - anything is possible."

Poor results against the top two and back-to-back defeats in the last four days have left Madrid licking their wounds, however, and seen their advantage go up in smoke. So while it's not over yet, Real now need not one but two teams to slip up over the final fixtures. It's a lot to ask.