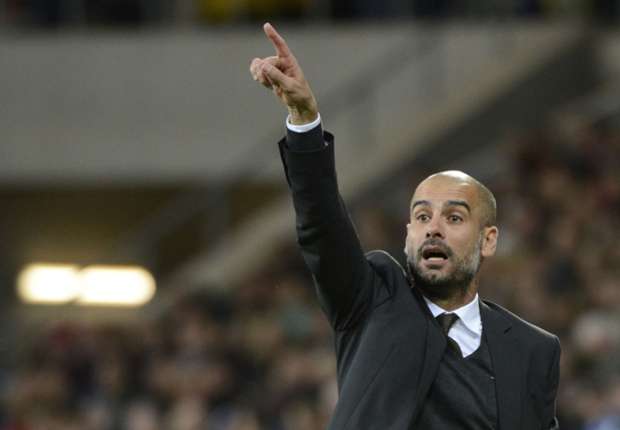 Pep Guardiola
believes that
Bayern Munich
have improved to an extent under his tutelage but feels he is yet to stamp his mark on the team.
The Spaniard says he is still adjusting the style of play in the Bundesliga and has warned his side that they will have to be on top form to beat Dortmund on Saturday
The former Barcelona boss took over from Jupp Heynckes at the Allianz Arena this summer following the Bavarians' treble win last term.

They are currently four points clear at the top of the Bundesliga but Guardiola feels he is yet to really exert his influence over the players.

"The team are a little better than before, but it's still not my team," the ex-Spain international said at a press conference.

"I need more time. We have had very good results, but my game style is completely different. In Germany, there's a counterattacking culture that's not part of my game.

"It's a process: I can't say that we are great because we're top of the table and we have qualified in the Champions League. We're still not great."

Bayern have the chance to pull clear of nearest rivals Borussia Dortmund when they clash with Jurgen Klopp's side at the Signal Iduna Park on Saturday.

Guardiola said that he was looking forward to the match, but warned his side of the threat BVB pose.

"We play and coach for games like this. We're really lucky that we have this opportunity. It's a big, big match," the 42-year-old trainer enthused.

"They're the best team in the world at transitions. If we let them run at us, we won't stand a chance. We have to play as well as we possibly can."

The European champions have a number of injury problems going into the clash but Guardiola is refusing to dwell on their fitness worries.

"It can't be an excuse - I hate excuses! It's a bit of a problem, but I'm mainly sad for the players."

Bayern's eagerly-awaited Bundesliga showdown with Dortmund will get under way at 18:30CET.