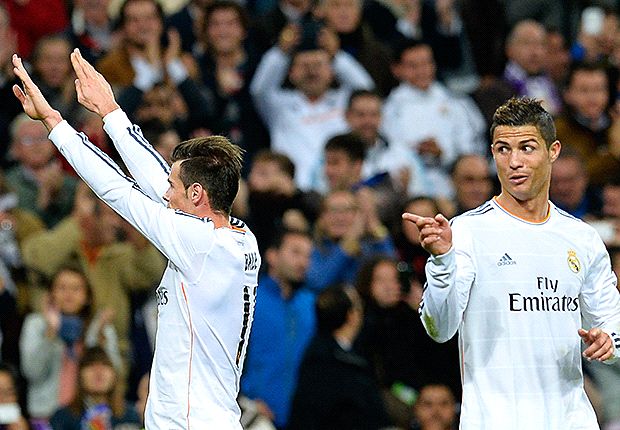 Former Tottenham manager Andre Villas-Boas feels Real Madrid star Gareth Bale has performed far better this season without Cristiano Ronaldo in the side.

The 24-year-old delivered some exceptional displays for los Blancos after initially struggling for fitness following his €100 million summer move, notching nine goals and six assists in 15 games in all competitions prior to the winter break.

However, Villas-Boas believes his one-time Tottenham talisman has only been able to showcase his true potential when Ronaldo has not been vying for the spotlight alongside the Welshman.

"Bale performs better without Ronaldo, he has a far greater role in Madrid's play when Cristiano isn't playing," he told O Jogo. "When there are two reference points like those two in the team, the options end up being divided.

"At Tottenham Bale got used to playing a style of football that offered him the chance of being the main man, that made him the team's reference point. That's a natural consequence of a team recognising that a player is in outstanding form. They receive the ball more and have more chance of having an impact in the play. It also increases their responsibility."

Villas-Boas went on to suggest Bale could be a future Ballon d'Or winner, but only if he is able to hit the heights of his final season with Tottenham whilst playing alongside 2013's standout performer Ronaldo.

"He's already one of football's biggest players. The question is whether he'll repeat his performances at Tottenham while he's playing alongside the best player in the world in 2013," the former Chelsea and Porto boss added.