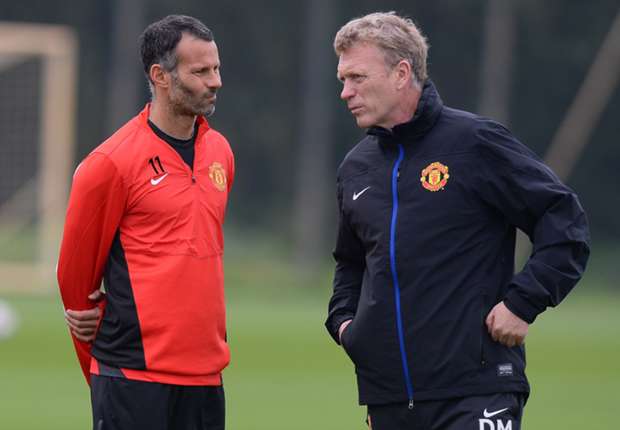 Manchester United midfielder Ryan Giggs believes new manager David Moyes is similar to Sir Alex Ferguson, though says he has yet to fully stamp his own mark on the squad.

The former Everton boss replaced the veteran Scot in the summer, and, after enduring a rough start to the season, has overseen 12 successive games unbeaten – including a win over league leaders Arsenal.
And Giggs, who turned 40 last week, has revealed that there is little difference between the two managers, while he believes Moyes has been wary of changing too much, too soon.

When asked if there are big differences between the two coaches' styles, Giggs told Absolute Radio: "No, not really. I think they're both quite similar.
"Of course the manager comes in to the champions, he doesn't want to change too much but he's going to want to put his own stamp on it.

"I think slowly over time, it will probably change a little, but at the moment, not a lot's changed."

Giggs was full of praise for Ferguson, whom he played under throughout his Manchester United career, and says it was the Scot who played the biggest role in his illustrious career.

"The manager obviously really looked after me, especially in my career and wanted me to do well and wanted me to go on and fulfil my potential," added the Welshman.

"So the manager is probably the biggest influence on my career, so I'm obviously grateful for the way he handled me."