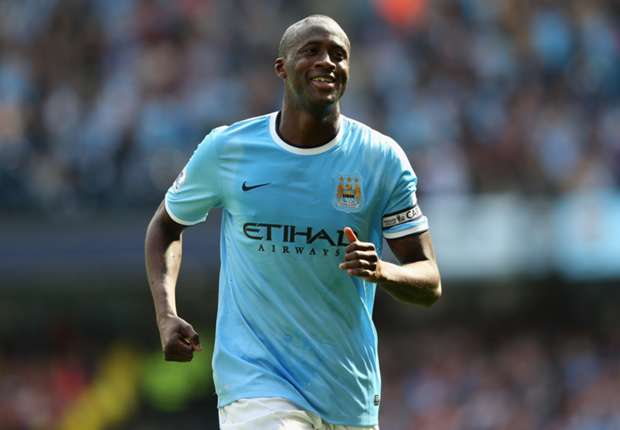 The Ivorian midfielder has been announced as the best African footballer in 2013 according to the English media outfit
Yaya Toure of Ivory Coast and Manchester City has won the 2013 BBC African Footballer of the Year award.
The 30-year-old midfield maestro picked the award ahead of Pierre-Emerick Aubameyang, Victor Moses, John Mikel Obi and Jonathan Pitroipa.
"I think I've been nominated for five years in a row and finally winning the award is amazing. I''m very happy as it is the fans who have given it to me - so I'm very appreciative," Yaya told BBC.
"It's a fantastic achievement because I don't think there has ever been as many quality African players in top level international football as there are now: Aubameyang, Pitroipa, Mikel, Moses, Salomon Kalou, Gervinho, we have fantastic players.
"I also think African football is improving and that means a lot to us. And as an African, I'm very happy.
"Thank you to all the fans around the world who continue to support me. It shows how much fans love you and appreciate your job as well.
"It's something special because it's not the vote of the manager or the club or the captain of the national team, it's just the fans.
"When you have a lot of fans behind you, it's always amazing. And I'm very happy as it is the fans who have given it to me - so I'm very appreciative,"
The shortlist for the award was drawn up by 44 football experts across Africa, who based their choices on players' skill, technical ability, teamwork, consistency and fair play. Zambia's Christopher Katongo won the award in 2012.