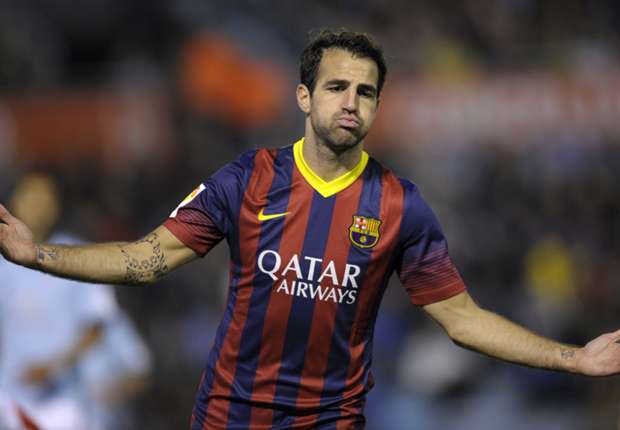 Barcelona star Cesc Fabregas has hailed Pep Guardiola as a "visionary" coach but says the time was right to employ new methods under new boss Gerardo Martino.

The Blaugrana have sought to vary the 'tiki-taka' approach preferred by Guardiola during his four years in charge at Camp Nou this season, but suffered their first defeat of the campaign against Ajax in the Champions League on Tuesday.

That loss - which came despite the fact the Amsterdam giants were down to 10 men for a large portion of the game - has led some to question whether Martino has been correct in tweaking a system that has reaped great success in recent times - though Fabregas is convinced the Argentine knows exactly what he is doing.

He told reporters at a press conference: "Guardiola was a visionary, that Barca was the best team in history, but now we might need to change some things, find alternatives.

"We've had a team chat with the coach. There's always self-criticism, but this was the season's first defeat and we have to react.

"We have to move the ball faster, show more motivation, attack with the ball and be intense, both in defence and attack."

The 26-year-old has often operated as a striker since moving back to the club from Arsenal in the summer of 2011 and despite acknowledging his favoured, deeper role, he remains happy to fill in wherever necessary.

Fabregas continued: "My position is in midfield, two years ago I hadn't yet played as striker, but if I have to play there, I do the best I can."

Barcelona will hope to return to winning ways when they travel to Athletic Bilbao on Sunday. The Catalans remain three points clear of Atletico Madrid at the top of La Liga and are yet to be defeat in the league this term.