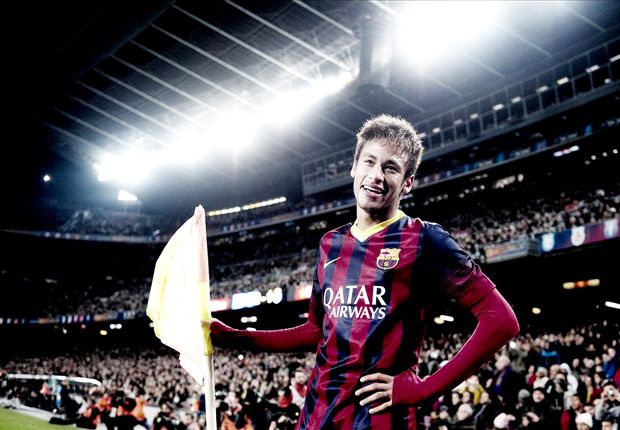 Josep Maria Bartomeu confirmed on Friday that Neymar's parents were given €40 million of the total €57.1m transfer deal in the new Barcelona president's first press conference.

Outgoing president Sandro Rosell resigned from his post on Thursday, just a day after it was announced that a complaint by Barca socio Jordi Cases for misappropriation of funds in the deal would be investigated in the Spanish High Court.

Cases' lawyer, Felipe Izquierdo, then revealed on Thursday that the complaint could be extended to include both Bartomeu and the club's economic vice-president, Javier Faus.

With that in mind, Bartomeu came prepared on Friday for his first meeting with the media and presented a series of documents showing the breakdown of the fee, which finally made official that Neymar's mother and father had got a bumper pay-off.

"I want one thing to be absolutely clear," he told the media at a press conference at Camp Nou. "Neymar's transfer cost €57.1m."

That is the figure quoted by Barcelona from the outset and the club were sticking to their story on Friday. However, a total breakdown of the monies paid out by the Blaugrana showed the Catalans had in fact invested €86.2m in the Brazilian forward, without including wages.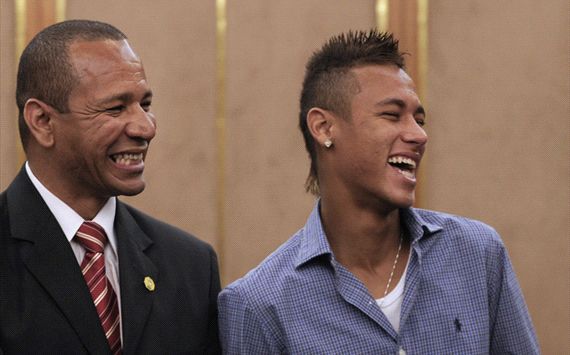 Laughing all the way to the bank | Neymar, his dad (pictured, left) and his mum had huge payments
The €86.2m can be broken down as follows: €57.1m euros for the transfer itself (of which €40m went to the player's parents), €10m as a signing-on fee, €2.7m in commission, €4m in marketing, €2.5m for Neymar's foundation and €9.9m in scouting and collaborative deals with Santos.

"I guarantee we have not lied," Bartomeu said, claiming the other figures were not included in the transfer itself. "Football games are won on the field of play and we have always been highly responsible in the way we have dealt with our contracts. My colleagues have a high level of expertise."

The new Barca chief was asked on a number of occasions why the club had chosen to reveal the figures now and not while former president Rosell remained in charge.

"We had a confidentiality agreement and we were unable to disclose that information until now," he explained.

"It is thanks to Neymar's father, who got in touch with us earlier today, that we have been able to reveal these figures. He called us and allowed us to reveal the information because he thought the club's current situation was unfair."

Barcelona also revealed that Neymar will earn €44m in wages over five years, not including his signing on fee. He will also receive a €2m bonus for finishing in the top three on the Ballon d'Or shortlist, but currently has no agreement to claim any extra money for winning titles with the Catalan club.