In February Russia will host the Sochi 2014 Winter Olympic Games. These Games are already known as the most expensive in history. However, this is not the most astonishing thing about the upcoming event.
On Friday, Moscow based BBC correspondent Steve Rosenberg tweeted his photo of the toilet facilities at the brand new Laura Cross Country Skiing and Biathlon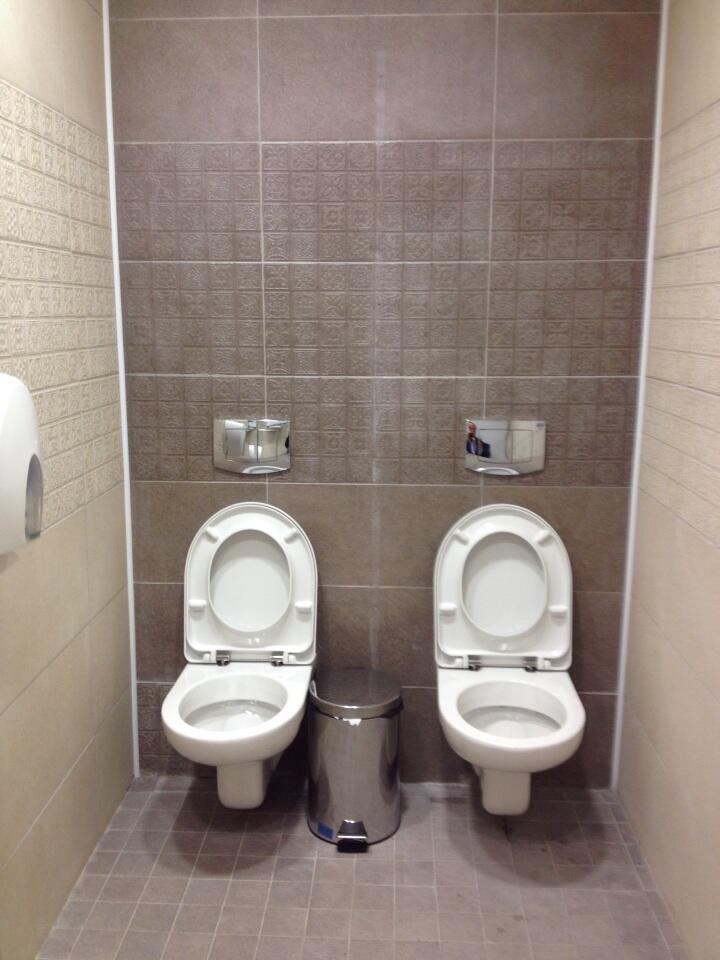 Seeing double in the Gentlemen's Loo at the Olympic Biathlon Centre
Sharing the story of his encounter with the twin toilet, Rosenberg wrote:
"Equally strange, there was only one toilet paper dispenser - within reach of just one of the toilets. I didn't really know what to do. Which seat should I sit on? Was I allowed to sit on either of them? Or was this strictly a loo for two?"
Needless to say, the picture has gone viral, provoking mockery, incredulity and confusion.
The Huffington Post picked up some of the comments:
"Russians [were] gleefully retweeting the photo as a sign of corruption, shoddy construction or just what they couldn't imagine," wrote The Washington Post.
The BBC cites one blogger as commenting: "Two toilets - 28,000 roubles. Olympic media centre - 1.5bn roubles. Global embarrassment - priceless."
And Gay Star News muses as to whether the arrangement breaks the country's own anti-gay legislation, quoting one commenter as asking: "Is this a setup by Russia to entrap gay sportsmen?"